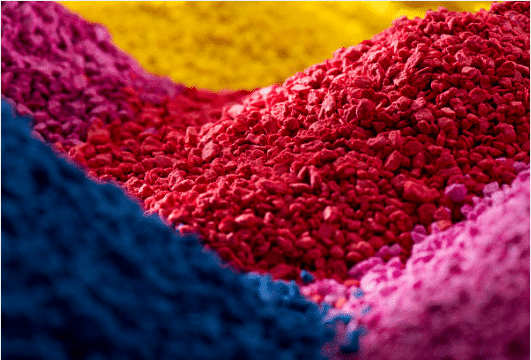 Quality, safety, and commitment are strongly linked. It is not for nothing that these are three values that are of paramount importance to Appkuns. We pay a lot of attention to committed, skilled employees. After all, they are one of the most important links in a safe and good process. Where our largely automated machinery ensures the highest possible capacity and reliability, our people can make a difference in a successful collaboration with you with their knowledge and skills.
Whether it is contributing to an easier, safer, or more comfortable life, optimizing production processes, making logistics more sustainable or stimulating reuse: plastic products are made to perform optimally and as efficiently as possible.
In view of the increasing pressure on the environment, things like illegal logging and the increasing importance of safety and hygiene in the world, plastic offers the characteristics that contribute positively to sustainability, comfort, and safety.
Together with our customers, design and produce the best 'fit for purpose' plastic products, for medical,  packaging and industrial applications, in the most cost-efficient and sustainable way possible.
All our customers are partners in our mission: to develop the best 'fit for purpose' plastic products in the most cost-efficient and sustainable way possible. We strongly believe in working together for the best solution. Where necessary, we take as much (unnecessary) work off our hands as possible.
Appkuns works on Corporate Social Responsibility in various ways.
CSR starts at the base of our company, the product we mainly use, namely: plastic. Plastic has a number of beautiful properties of its own, including recyclability. At Appkuns we recycle residual material directly from production and use it again in the process. Nothing is lost like that. We realize plastic products from biodegradable and PCR (post-consumer recycled) materials, Appkuns continuously invests in measures to be more aware of energy. Several examples: Fully automatic, modern machines, insulation of cooling systems and the reuse of released heat from the process. We also support in the work process, at our assembly we guide and support various employees in their participation in the work process.
For many years, Mr. van Baal Sr. was active as a maintenance engineer in the plastics industry. During his visits to customers, 'senior' noticed that he solved all kinds of customer problems and thus actually did the entire process of small products and packaging himself. His thought: 'If I'm already doing this, I might as well start my own company'.
So Michel and Lia van Baal started Appkuns in 1979 in an old warehouse on the Prins Hendrikstraat. Starting from the injection molding of plastic  products, the company continues to grow. Now the company is located on the business park in Oosterhout, in hands of the second generation and where they used to mainly operate as a 'contract manufacturer', now, more than 40 years later, the work consists mainly of 'Customer Related Product Development'.