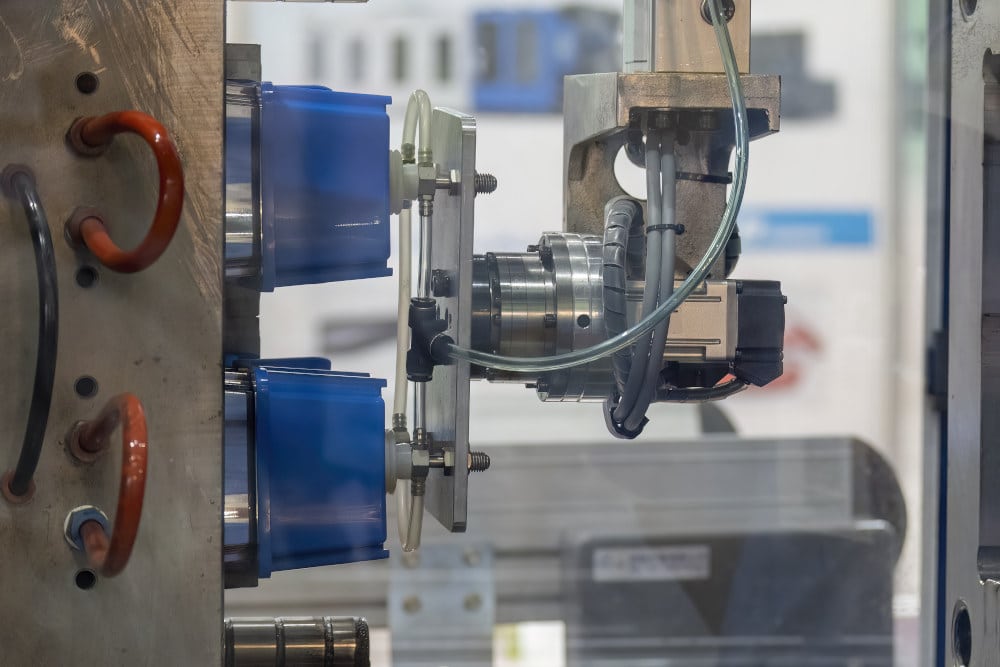 The possibilities of plastic are endless, but they only make sense if they give you added value and perform optimally. Appkuns always strives for the best 'fit for purpose' in its collaborations. Not only do we have a passion for plastic and plastic injection molding but we are mainly driven by the question of how we apply it as well as possible for you in the most cost-efficient way possible. With one partner for product development and injection molding you can count on short lines and efficient processes. That's why Appkuns also relieves you through advice, design, product & mold development, personalizing products or logistics issues.
Knowledge about the market
A good plastic packaging is clean, strong and meets all the requirements to fulfill its task of "optimum protection of the contents". Cleanliness and reliability of a product are essential in a medical application. If you are looking for an industrial application of plastic, the product must be strong with a long lifespan. No matter how large or small the plastic application you are looking for is, it always requires an optimal connection to your process or your customer's process. You don't want to overlook anything, Appkuns understands this better than anyone.
You know everything about your processes and products. Our knowledge and extensive experience with plastic, the process and the requirements of the market have taught us in recent years that the best solutions are created by bringing the two together. It's why customers come back to us time and time again. That is why Appkuns goes further than just producing. Before, during and after production, we advise you on the correct realization of your application. If there are essential points for attention or bottlenecks in the process, we will discuss these with you. In doing so, we take into account the laws and regulations and (hygiene) requirements that apply in your market. You will receive specific advice about the solutions, so that you can make the most optimal choice.
A good product starts with a good design!
All applications that Appkuns creates are 'designed for manufacturing'. Your desired application will be designed by our designengineer in such a way that it seamlessly matches your process and requirements. This engineer specializes, among other things, in medical applications. After determining your requirements and wishes, he will make a design drawing in 2D and/or 3D, followed by a working 3D model if necessary. In this way you get an optimal picture of the final result.
Do you agree with the design? Then we develop the moulds. Here, too, we take all important aspects into account: material complexity of the product, product complexity and series size. In this way you have the certainty of a long-term, reliable production. You will also receive advice on the choice of materials for each application area. For example, is this suitable for cleaning with alcohol-containing agents? Does it protect the contents of the product to the maximum? Or is it future proof? This way we prevent unpleasant surprises afterwards.
A good product starts with a good design and the right choices for its development. Would you like to know how to realize your medical, packaging or industrial design in plastic?
A plastic product manufactured by Appkuns, provided with your logo, processed quickly after using a CNC milling machine or specifically packaged and/or assembled. Appkuns offers you various options, everything under one roof, one point of contact, one provider.
Assembling from semi-finished product to finished product is increasingly requested. With our own assembly square/line, lead times are minimal and we offer the following extra options; Your product fully printed in your corporate identity or provided with retail packaging? Appkuns provides various printing and laser techniques:
Offset printing
This form of printing has the advantage that multiple colors and texts and images can be combined.
Pad printing
Very suitable for printing on uneven surfaces.
Screen printing
Well applicable on planes and cylindrical surfaces.
Laser
Lasering texts, artworks, logos on your products
You can also have your products provided by us with stickers with your own print.
Ultrasonic welding is a welding technique in which plastic/rubber objects are welded together by means of high-frequency sound vibrations. For this purpose, sonotrodes must be made/matched to the products, which ensures that the two objects are welded together.
Do different components of your product need to fit together perfectly? Is post-processing such as milling, drilling or polishing necessary? Appkuns uses CNC post-processing for this. This process is fully computer-controlled. This minimizes errors and gives you access to your products faster than regular post-processing.
After production, your product is well, safely, and fully packed according to your hygiene requirements? Whether you want a representative (customer) packaging or a sterile packaged product, Appkuns also supports you here.
Appkuns has a tool shop and carries out most repairs, revisions and maintenance of molds in-house. Normal maintenance, condensing/greasing (after production) of all moving parts/slides is part of the daily activities. We store the molds in a conditioned manner in the mold warehouse and wait for the next production run.
Would you like to have your products shipped directly from us to your customers? Worldwide shipping is possible. Through agreements with various reliable carriers, we offer you the opportunity to also take over the entire distribution of your products.
Or do you have insufficient space to store your products? Appkuns has a warehouse for (temporary) product storage. We don't just help you with the production of your products. If desired, you can also leave the logistical handling to us.