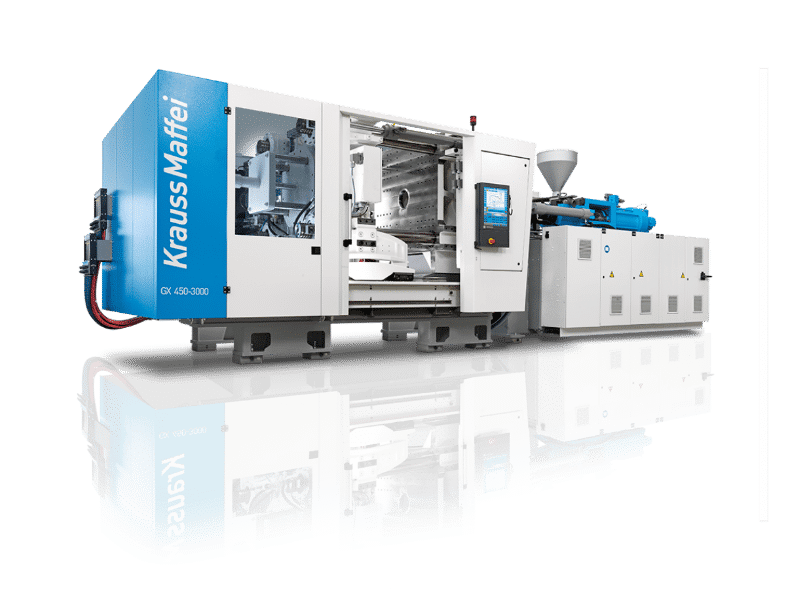 Specialist in plastic injection moulding
Injection molding is one of the most commonly used shaping techniques for plastic parts. With injection molding, plastic that is supplied as granulate or powder is melted into a viscous mass and injected under high pressure into a mold whose cavity is the shape of the desired product. The plastic solidifies by cooling and the desired product is obtained.
With the right knowledge and technology, almost every product can be made of plastic. Appkuns has both. We work with modern machines and have knowledge of both injection molding, injection molding and 2K (two components) injection molding and insert/outsert molding.
The processing of two different plastics in one mould, also known as 2K (2-component) injection moulding, has the advantage that multiple functions can be integrated into one product. For example: your product will have a soft grip part.
Then different plastics are needed, which we pour into one mold at the same time, which are connected to each other during the process. As a result, post-processing or assembly is no longer necessary.
Because two thermoplastic plastics are injected into the same mould, this offers a shorter cycle time per product and makes production more efficient.
The technique of "injection blow molding" is used for the manufacture of hollow plastic parts, often housings such as bottles, flasks and light bulbs.
Insert molding is the molding of plastic around an existing product. Before injection molding  starts, the product to be injected is placed (automatically) in the mould. Then the plastic melts around the part. After which the inserted parts and the injected plastic together form the end product.
During Outsert molding, the existing part is fed through the mold.
The biggest advantages of these techniques are:
Great freedom regarding product form.
High reproducibility within small tolerances.
Perfect possibilities to apply detailing to a product.
Extremely strong connection between the two components.
Integration of various techniques into the process is possible, so that post-processing or assembly becomes unnecessary.
Granulate is easy to color, so there is a very wide choice in color.